Your Future is Our Priority
Personal Attention For Clients in North Haven & Throughout Connecticut
SET UP AN APPOINTMENT
The Importance of Having a Trust
July 19, 2022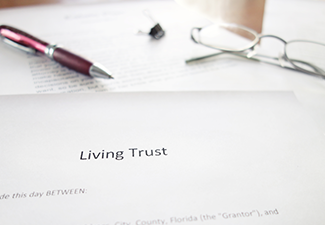 At some point in our life, we have to start planning for the future. One important way to plan for the future is by creating an estate plan. And, although you have different options for how to go about this, one of the most effective documents to consider is a trust. Many people may not have a complete understanding of what a trust is or how it can help them in the future. However, the earlier you start learning about your options and implementing a plan, the better prepared you'll be. If you're in North Haven, Connecticut, or anywhere throughout New Haven County, contact our experienced team at DeChello Law Firm LLC to speak with a knowledgeable estate planning attorney.
What Is a Trust?
A trust is a legally binding document that allows you to indicate where your assets should go after you die. Trusts work by transferring specified assets out of your name and into the name of a trustee of your choice. The trustee is now the legal owner of the assets, but you still have control over them while you are still alive. You will also name beneficiaries for your assets and assign any conditions that should be attached to the assets (for example, holding on to a specific asset until a child turns 18). Upon your death, your trustee is responsible for distributing your assets to the named beneficiaries according to your directions.
Revocable vs. Irrevocable Trust
There are two main types of trusts available: revocable and irrevocable. Both have pros and cons; an informative attorney can help you understand which kind of trust works best for you.
Revocable Trust
A revocable trust (also called a living trust) is able to be changed during your lifetime. This means you can add or remove assets, change your beneficiaries, and even change your trustee. Revocable trusts are the most flexible because you still retain control over all your wealth and can revise it as many times as you wish if you experience changes in your life, such as a new child or new marriage.
Irrevocable Trust
An irrevocable trust cannot be changed once the assets are placed in it. These are predominantly used for those who wish to protect their assets from certain tax implications.
The Importance of a Trust
The main role of a trust is to administer your property after you pass away. Unlike a will, this can be done without going through the lengthy and costly process of probate. Also, when wills go through probate, they become public record. In other words, all the contents of it will be available to anyone who requests in. Conversely, trusts remain private after you die. Because the property has already been moved out of your name, it can be directly distributed to your beneficiaries, saving your loved ones time and money. A well-written trust is also enforceable in different states, so you don't have to worry about revising it if you move.
Trusts can also be used to specify how certain funds or assets should be used, even if they're not being passed directly to a beneficiary. You can use your wealth to donate to charities you support, cover medical bills, pay debts, or provide a scholarship. In addition to using them to organize your personal affairs, they can also be used in business matters. You can use a trust to pass down ownership or partnerships you may be a part of.
Determining Which Trust Is Best for You
If you're considering a trust, the best thing you can do is meet with an estate planning attorney to discuss your goals to figure out what kind of plan is best for you. Most people will use a combination of a living trust along with a will because they desire flexibility, but there may be reasons you would want to draft an irrevocable trust as well.
Those with particularly large estates (over $9.1 million) may want the protection that an irrevocable trust offers them from estate taxes. These taxes can be a real burden for your beneficiaries and can cause them to receive much less than you intended. You may also want to put your assets in an irrevocable trust to protect them from lawsuits or to help you qualify for certain government disability benefits during your lifetime.
Turn to Knowledgeable Legal Guidance
Setting up a trust is more complicated than drafting a simple will, but with legal guidance, you can get your finances in order and enjoy the peace of mind that comes with knowing you and your family are taken care of. At DeChello Law Firm LLC in North Haven, Connecticut, we're committed to listening to your goals, educating you about your options so you can make informed decisions about your future, and meeting you where you're at. We'll never recommend anything that we don't truly believe is in your best interest. We want the best for you—regardless of what we get out of it. Contact us today to schedule a consultation.